COLIN'S BOOKS – STAR WARS SHIP PRINTS – INSIDE STORIES – ABOUT – VIDEOS – HOME
COLIN'S SHIPS ARE STILL FLYING . . . HOW COOL IS THAT!
The Star Wars' Andor show, is flying Colin's original Star Destroyer ship design, now called the "Arrestor Cruiser, Cantwell-Class". I sure wish Colin had lived long enough to see this!
Sierra
WHILE THEY LAST. . . . You can purchase Colin's signed original ship concept prints and Colin's own photos of the first ship models including . . . .
– The Arrestor Cruiser Cantwell-Class . . . print of the original ship concept
– The FIRST depiction of an action scene including the Arrestor Cruiser Cantwell-Class in action
PLUS . . The FIRST Millennium Falcon – The FIRST Death Star – The FIRST TIE Fighter
-The FIRST Y-Wing – The FIRST Star Destroyer etc. All will be available at a new location coming soon.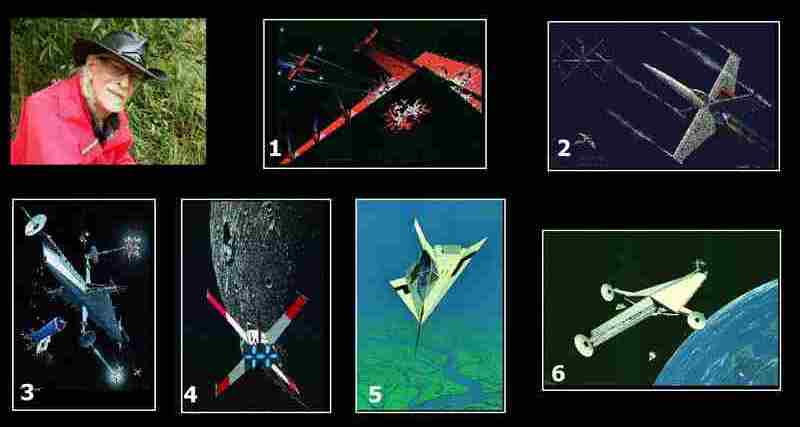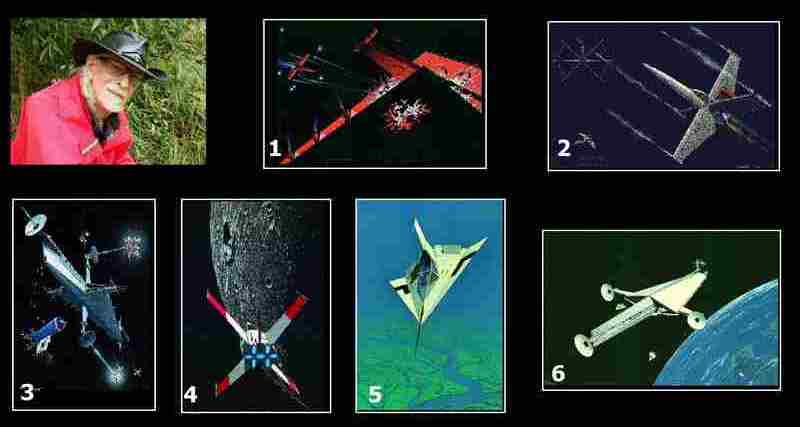 ONLY 16 COLLECTORS IN THE WORLD WILL HAVE A COMPLETE SET OF COLIN'S
SIGNED CONCEPT PRINTS & MODEL PHOTOS WITHOUT A PERSONALIZED NAME ON THEM
In order to prevent them from being sold online by other sources, Colin and I have always required that the model photos were sold with a personalized name (i.e. "for Joe") on each one. Since Colin had only signed 16 of one particular type of print, only 16 people in the world will ever have a complete set of Colin's non-personalized concept prints and model photos. NOTE: The non-personalized model photos in this portfolio have never been released until now. If you see any non-personalized model photos online, contact Sierra. They may have been stolen or forged. Each portfolio of 34 prints is $3000. If interested contact Sierra at colin (at) colincantwell (dot com)
STAR WARS SHIP CREATOR, COLIN CANTWELL . . . THE BEGINNING OF STAR WARS
Star Wars ship concepts and Star Wars ship models were created by Colin Cantwell in 1974-75. While George Lucas was searching for a studio, Colin began designing the X-Wing, Star Destroyer, Death Star, 1st Millennium Falcon and other ships for Star Wars "A New Hope". Although Colin is primarily recognized for his Star Wars ship designs, he played a major role in several other iconic projects including working with Stanley Kubrick on "2001, A Space Odyssey", feeding Walter Cronkite the progress of the first Apollo 11 moon landing while Walter was broadcasting on live TV, and working on many other projects with notable people such as Steven Spielberg.

THESE ARE THE ONLY AUTHORIZED SOURCES FOR COLIN'S REMAINING PRINTS/BOOKS
Any other sources of Colin's work are suspect for authenticity and not from Colin's estate

GAME CHANGER at store
VISION COMICS & ODDITIES at Englewood ,Colorado store
FAMOUS FACES & FUNNIES at Florida store
CURRENT COMICS at California store
TO COLIN'S FRIENDS & FANS
As many of you already know, Colin passed away in May of 2022. Thanks to all of you who have responded via email, FB and IG.
Your support, financially and otherwise, has helped me get through this difficult time. If you would like to connect, you can reach
me at colin@colincantwell dot com I will try to keep up with FB and IG as best I can.
Take Care,
Sierra Dall, Colin's partner of 24 extraordinary years
ALSO BE SURE TO CHECK OUT COLIN'S SCI-FI NOVELS,
CoreFires1 & CoreFires ll You won't want to miss these good reads.
Make sure you are buying it from the site that says "Independently Published" and not published by Infinity Online. Otherwise just Infinity Online will receive payment for Colin's books.