NEVER -BEFORE- OFFERED FOR SALE . . .
PRINTS of the THE FIRST ROUGH SKETCHES OF
COLIN CANTWELL'S STAR WARS SHIP MODELS
Between the time that Colin created his original Star Wars ship concepts
and the time he built the models, he drew these rough sketches.
8X10 PRINTS of SKETCHES
Buy at Current Comics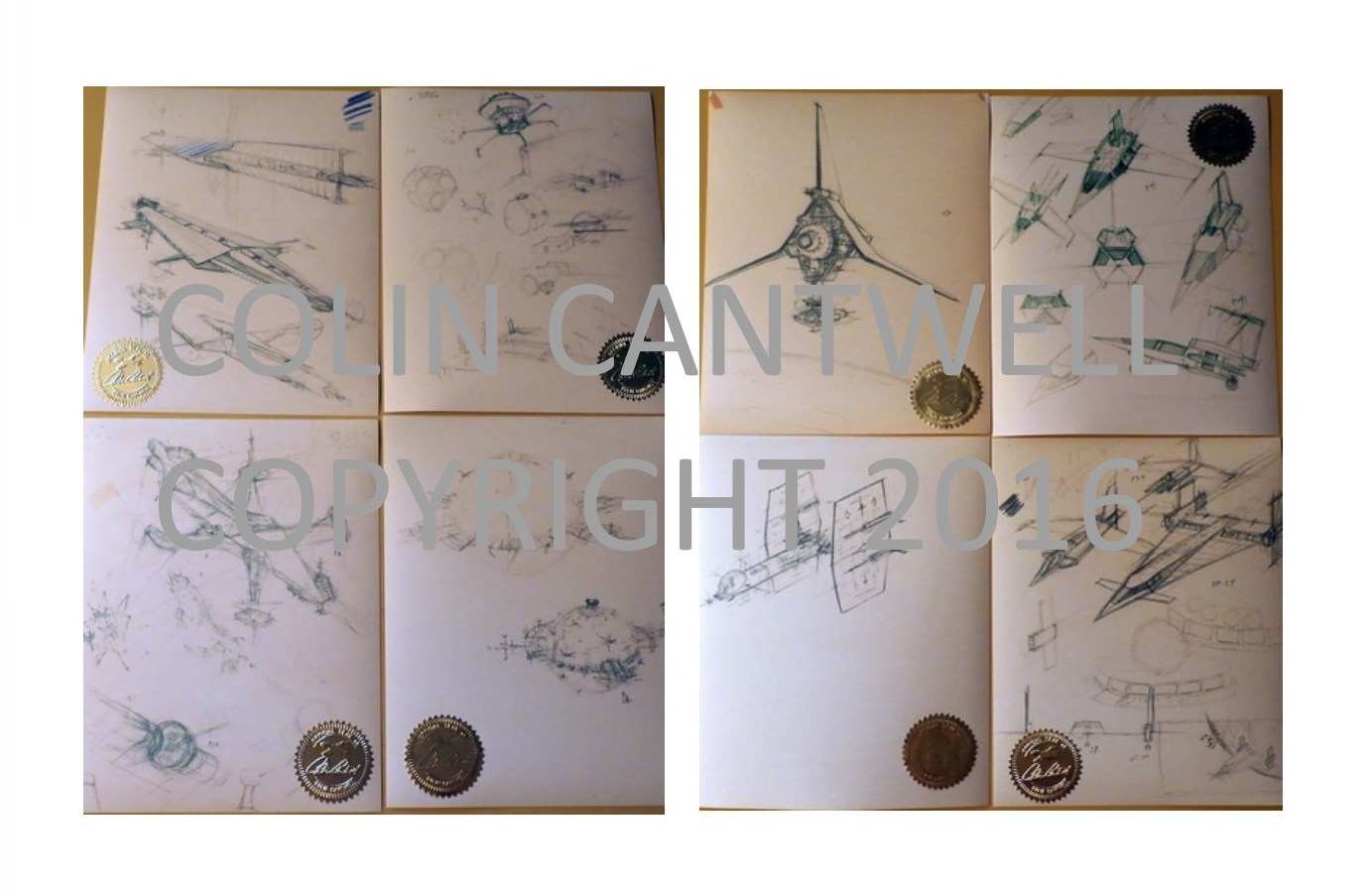 NOTE: Colin Cantwell is no longer signing many prints. The price may go up as the signed print supply goes down.
Make sure it is authentic Colin Cantwell – buy prints only from our authorized marketing partners
Thanks for supporting Colin's work.
More yet to come.
Colin Cantwell and Sierra Dall