AT THE BEGINNING OF STAR WARS . . .
Colin was designing the Star Wars ships while George Lucas was searching for a studio to support his film.
Now you can own a piece of Star Wars' history.. VIEW PRINT AND PHOTO OPTIONS
COLIN CANTWELL' S AMAZING CAREER
Star Wars Ship Creator, Colin Cantwell, has been under the radar for much of his recent life until now. During his amazing career, he designed the X-Wing, TIE Fighter, Y-Wing, Death Star, Millennium Falcon, and Star Destroyer for the very first "Star Wars" movie, "A New Hope". In addition, he collaborated with Stanley Kubrick on "2001 a Space Odyssey" (in which he was responsible for suggesting the theme song, "Also sprach Zarathustra"). Additionally, he worked with Steven Spielberg on "Close Encounters of the Third Kind". Other projects included "War Games", "Buck Rogers", "Mars, the Search Begins", "Around the World in 80 Days" and more. One of his favorite achievements was sitting behind Walter Cronkite and being known as the "Hal 9000 Computer" that gave Walter the continuing progress of the first Apollo 11 moon landing while Walter was broadcasting Colin's information on live TV.

On this site you can find prints and other products showing the original concept drawings that Colin presented to George Lucas before Colin was hired to design the ships for the first Star Wars film.
Check out the links above to Colin's "Star Wars" Inside Stories as well links to his books, "CoreFires 1" and "CoreFires 2".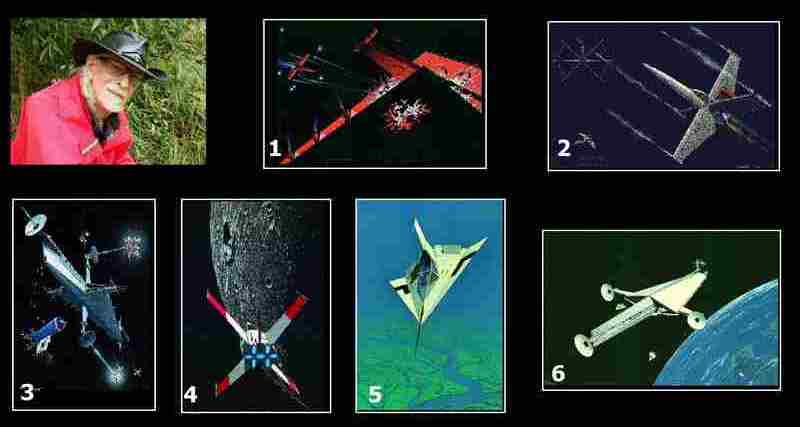 NOTE:
Colin's work is copyrighted and this site and the links to our marketing partners are the only sites where Colin's work is guaranteed to be authentic.